ARCHON Diving Flashlights Are Used in Qiandao Lake Underwater Research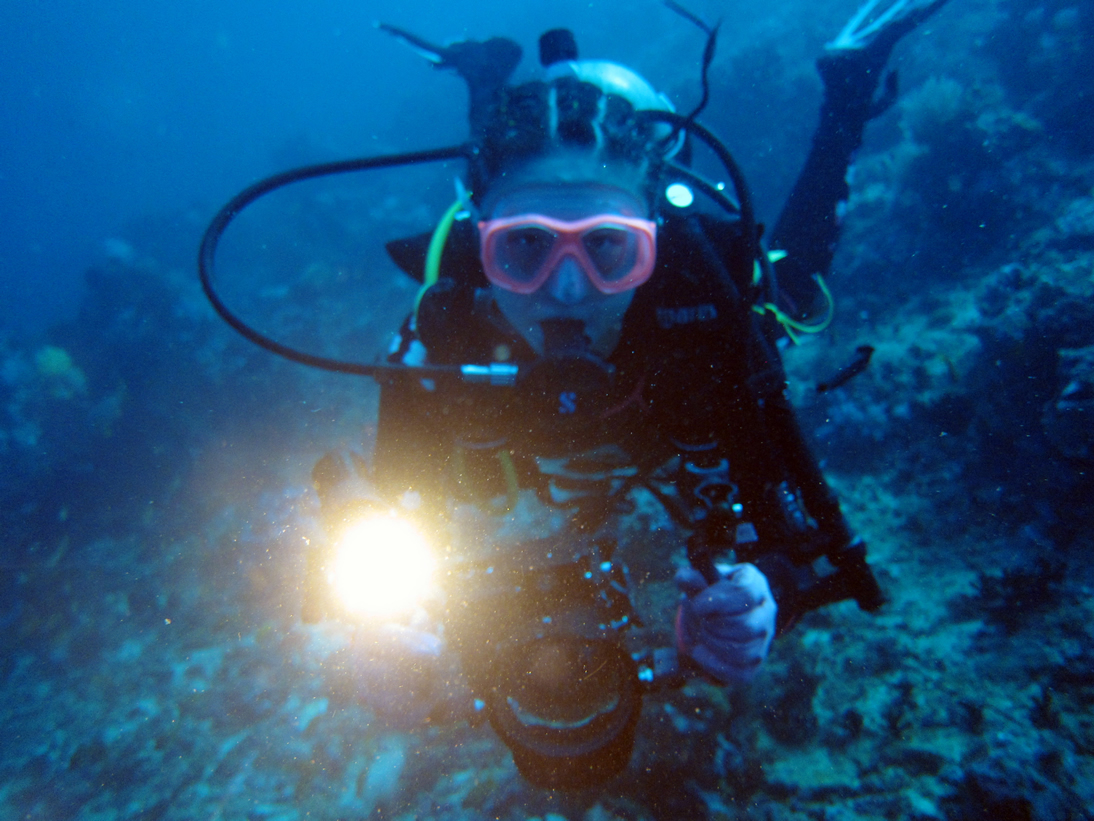 A real plot of Titanic just happened in our daily life that there were two thousand-year old ancient cities, Lion city and He city, sleeping under Qiandao Lake, Hangzhou, Zhejiang province.
From Apiril 27th to May 1st, under the cooperation of CCTV, Zhejiang TV and Hangzhou TV, a live broadcasting of underwater photographing of archaeological finds in Zhejiang province was going on. It is reported by CNBN that in order to make the audience on the scene, the most advanced equipment in China such as underwater robot, video camera, LED diving flashlight played an important role with live report. At the same time, Unmanned helicopter was also used for Aerial Photography with SNG live broadcasting on ship.
It is well known by most Chinese people that Qiandao Lake is a very nice tourist spot and in 1959, Lion city slipped from view under the rising waters of the Xi'an jiang reservoir. But it is unknown by many people the Lion city was built in Han dynasty and moved to the place where it sank now in AD621 with the history of 1391years. In 2002, News 30 Minutes in CCTV did some reports on Lion city name "The Mystery of Underwater Ancient City". This was the first time that the mysteries of underwater city of Qiandao Lake was unveiled, which had caused serious concern around the China. On Jan. 7th,2011 The ancient city was selected as provincial historic reservation. On February,2011, Chinese National Geography ran a series of underwater ancient city photos, which attracted the widespread concern on the thousand-year city once again.
Through the soak of half a century, the water quality of ancient city was very terrible with lots of plankton and recently Qiandao Lake suffered from torrential rain, which made the water more muddy. Furthermore, It was very dangerous for the diver. Leading by CCTV, it was the unprecedented diving photographing program with great efforts and resources.
At 2:30pm 27th,The divers felt around under dark water to prepare the mysterious adventure. In order to overcome the difficulty of photographing under muddy water, ARCHON video diving flashlight D100W with 10,000lumens, which is the so far most brightest in the world, would be taken to play an important role. The torch was designed by Shenzhen Xiware Technologies Ltd., which however, is the proud of Chinese and also the blessedness of divers and enthusiast of underwater photographing.